Resources in Huntersville, NC
Posted on January 6, 2021
Welcome to our neck of the woods, Huntersville, NC, a growing suburb of Charlotte with much to offer residents of all ages. As orthodontists in Huntersville, the team at Lineberger Orthodontics loves being involved in the community. We encourage our families to utilize the resources at hand and to get to know the community attractions, resources, and services. 
Read on for our list of resources in Huntersville, NC.
Living in Huntersville, NC
Location and Climate
Located in Mecklenburg County, Huntersville comprises about 31.2 square miles and is located approximately 14 miles north of Charlotte. The town had an estimated 58,098 residents in 2019.
Huntersville has a sub-tropical climate where it is hot and humid in the summer and typically mild in the winter. Temperatures generally vary from 33-88°F throughout the year so residents experience a change in seasonal temperature and weather.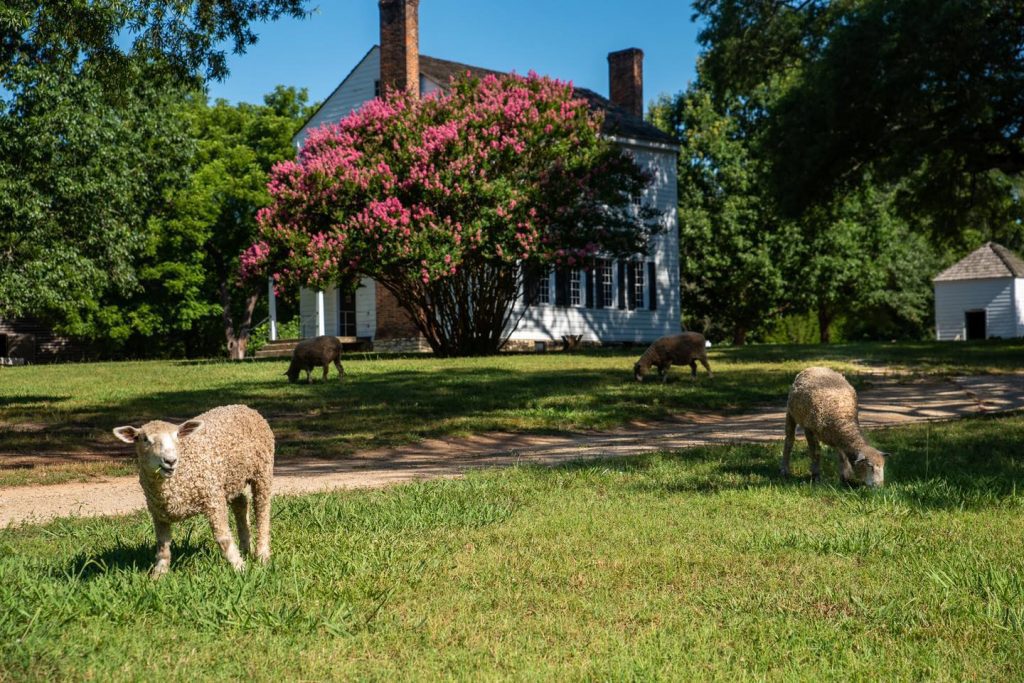 Source
Historical Attractions
Huntersville's history started in cotton farming and textile mills. Its fertile land made it a great location for farming. As the textile industry grew and more people came to the area, the town experienced business and residential growth. 
Today, Huntersville is home to a whopping 15 cultural and historical landmarks! Two popular historical sites are Historic Latta Plantation and Historic Rural Hill Farm.
Historic Latta Plantation is a living history museum and farm established in 1800. Educational programs, workshops, and exhibits detail life in the 1800s. The house is currently closed, but all of the other buildings on the property are open at half capacity.
The property at Historic Rural Hill Farm displays a cabin and tools of the era. It is also home to 265 secluded acres that are perfect for field trips or hiking. Rural Hill Farm is open.

Resources and Services in Huntersville, NC
Source
Educational Resources
Check out the North County Regional Library. Activities, resources, and services are available for residents of all ages. The children's room is a great resource for families with young kids. The library is open with masks and social distancing measures in place.
Parents, tutors, and teachers alike can utilize The Homeschool Room. This bookstore is full of resources, curricula, books, and more to meet your child's academic needs or learning interests.
Huntersville has great public and private schools. Additionally, The Halton School is available for students with learning differences. Every child has the right to succeed!
Source
Family Services and Resources
Sports and recreational activities are available for children through various Youth Athletic Associations. Although many sports were canceled due to Covid-19, we hope to see activities for children and teens in Huntersville soon.
In addition, families can visit the Carolina Raptor Center to learn more about these amazing birds of prey and to see the center's rehabilitation efforts. While you are at it, check out Discovery Place Kids for hands-on STEM (science, technology, engineering, and math) fun!
Visit the Mecklenburg County website for additional family services such as food and medical services, adoption and foster care, and more. 
Source
Parks and Natural Resources
Huntersville is home to 12 parks and playgrounds that are available for public use and recreation. Remember to maintain social distancing when necessary.
Latta Nature Center and Preserve is home to 1,460 acres of natural lands. Get in touch with nature and enjoy the great outdoors through paddling, fishing, hiking, horseback riding, and picnicking. Although the nature center is currently closed, the preserve and grounds are available for public use.
For additional outdoor activities, check out the list and map of walking trails throughout Huntersville.

Shopping and Dining
Huntersville has various shopping centers throughout the town with something to suit your needs. Check out Birkdale Village for various chain and local retailers, dining options, a movie theater, fountains, green space, and special events.
Rosedale Shopping Center and Northcross Shopping Center include stores for everyday needs such as Target, CVS, grocery stores, pet supplies, and more.
Source
Events and Attractions
Huntersville is full of events and attractions for individuals or families. Check out the calendar of events for an updated schedule. Upcoming events are being planned but may include modifications.
Check out Frankie's Fun Park for mini golf, go karts, bumper cars, bowling, and park rides. This amusement park offers fun and excitement for the whole family. Frankie's is open.
For those who love a great puzzle or challenge, check out Out of Time Escape. With multiple themed rooms, you can get your escape room fix over and over. Out of Time Escape is open. Please arrive 15 minutes ahead of your scheduled game time and call upon arrival. Temperature checks will be performed and masks are encouraged.
Get the Best Orthodontic Treatment
At Lineberger Orthodontics, we offer the best orthodontic treatments in Huntersville, NC  for children, teens, and adults. Our treatments include Invisalign (Diamond Plus Providers, amazingly in the top 1% in the world, wow!), braces, and early orthodontic care.
Contact Lineberger Orthodontics today!